Beaches
Kobonada
It is located at the east coast of the island and it is only six km far from Vikentios rooms. It is of great length and famous for its wild beauty.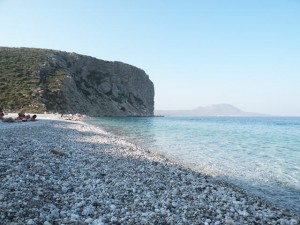 Firi ammos
The beach has taken its name from the red pebbles of the landscape. You will find it in the east, near the Kalamos village. It is long and one of the most beautiful beaches of the island.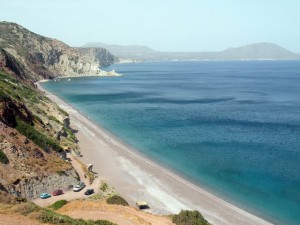 Halkos
A great beach in a small bay whose rocks have the colour of the copper. It is a crowded beach in the south of the island and one of its best. It has umbrellas and a canteen.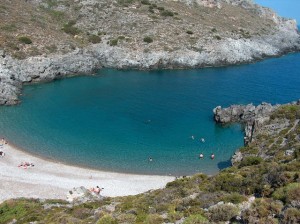 Kaladi
It is definitely the best beach of Kythera. It is as if nature made one of the most beautiful sculptures. Most visitors visit it for swimming. It is located near Paleopoli.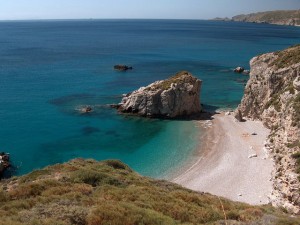 Diakofti
The beach of Diakofti, where the port of the island is located, is ideal for children and families. It looks like a caribbean place. It is a very shallow beach with white sand and is regarded by many visitors as a little wonderland. There are several cafes and tavernas near the sea to enjoy your food and drinks.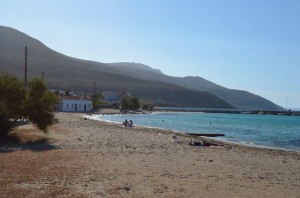 Melidoni
It is located at the south west of the island and you will find it after Livadi, on the way to Drimonas. Near the beach there is a canteen and umbrellas and is quite crowded. It has small pebbles and a rich bottom to explore.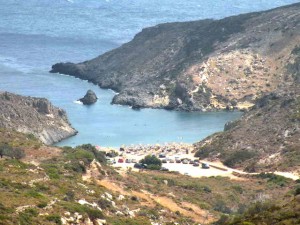 Kapsali
It is a beach with umbrellas and facilities near the capital of Kythira. There are many restaurants and cafes. It is the busiest place in the island with nightlife.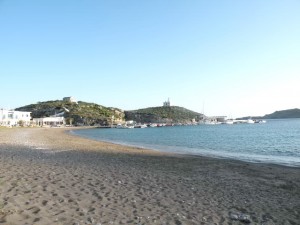 Paleopoli
It is the largest beach of the island near Avlemonas. It is sandy with small pebbles and is so long that you do not have to search too much to put your towel. It also has umbrellas.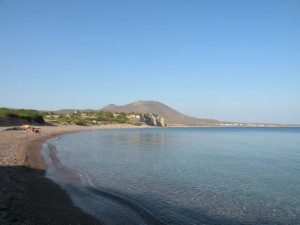 Fourni
The beach is on the way to Plateia Ammos after the village of Karavas. It is small with pebbles and is relatively quiet. In July and August you can pick herbs from the nearest slopes.